Welcome to the Tutor Tuesday blog!
Literacy Learning – Developing Vocabulary
Vocabulary is one of the five essential elements of reading along with sight words, phonemic awareness, phonics and fluency. Lori will talk about why students that you tutor may not have the necessary vocabulary to tackle grade level reading and what you can do to improve it.
Summer Reading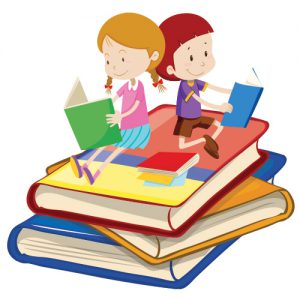 Association of Library Services for Children has recommendations for summer reading for ages birth through 8th grade. Here is a link for grades K-2.
http://www.ala.org/alsc/sites/ala.org.alsc/files/content/compubs/booklists/summer/200428-alsc-2020-summer-reading-booklist-2_K-2.pdf
Your local library also publicizes a list of summer reading recommendations for children and adults on their website. Most libraries offer summer reading contests for children and adults.  Whether you are at home relaxing in the air conditioning or vacationing at the beach, we encourage the joy of reading all summer long.
Facilitator Shout Out
Kim Grempler, Title 1 Reading Specialist, Literacy Coach, Oasis Coordinator for Bayless School District
Kim Grempler has been serving as a district facilitator for Oasis Tutoring for twenty-two years! She was excited to share a few thoughts with us about her experiences.
What is your favorite thing about the Oasis Tutoring program?
I love seeing the excitement on tutors' and students' faces when they are working together and discovering new things.  I love the joy that sharing a new book brings and the happiness that this special relationship brings for everyone.
What did you miss most while away from school during the Covid-19 break?
I miss seeing the children and working with them each day and I also miss seeing our tutors walking the halls and talking with them.
How did your district keeping connected to your students and volunteers during this trying time?
Our district has e-learning for reading and math set up for all students. Classroom teachers are personally speaking with all parents and students and chrome books and mobile hot spots are available for all children who need them. Students are expected to log in daily to complete one reading and math lesson. I am personally continuing to teach my students through Zoom right here at home! It is a very fun experience! Our district is also keeping tutors in the loop through emails. 
What message would you like to send to Oasis tutors who are missing their students?
Please know that they are missing you as well. The staff at Bayless Elementary is committed to maintaining contact with all families to provide emotional, physical, and academic support. Your children are not alone. They are being monitored daily. Please stay safe and reach out to me if there is anything that I can personally do to help you. We will get through this together!  
Healthy Body and Mind
Take a break and relax.
Healthy Smoothies Options
National Oasis Tutoring Survey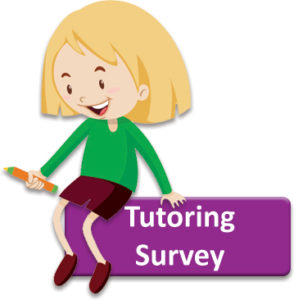 Oasis Tutoring asks all Tutors, Teachers, Principals/Building Liaisons and District Facilitators to participate in the annual Oasis tutoring survey. It is important as it provides Oasis feedback for improvement of the program and measurable data to report to funders. Thank you in advance for taking a moment to share this year's tutoring experiences prior to the Covid-19 break.
Helpful tips for taking the survey:
Taking the survey on a laptop or desktop computer is recommended instead of a mobile device or tablet.
After clicking on the link provided, click on the role you serve in the program ("Tutor").
You may receive other requests or reminders to take the survey, please only take it once.
Oasis Everywhere 

We have some exciting news about the launch of a project four years in the making…
While the COVID pandemic has forced us to temporarily shift in-person classes to a live online format—for years, long before the global health crisis—an idea was born: to provide older adults a way to participate in Oasis programs from anywhere, regardless of geographic location, mobility or travel constraints. At Oasis, we have long been working behind the scenes to make that happen, and perhaps a silver lining of the shutdown is the breath of life it's given to this project.
Launching this summer, Oasis Everywhere is taking our mission virtual with a new program exclusively offering live online classes for purchase. Oasis Everywhere is designed as a supplemental online option for lifelong learning, exercise, and tutoring programs.
Oasis Everywhere will NOT replace in-person classes after we reemerge from the pandemic, and through the pandemic, Oasis Everywhere will NOT replace currently ongoing local classes converted from in-person as a result of social distancing orders.
Oasis Everywhere is intended to expand the reach of lifelong learning and exercise classes through a new website called OasisEverywhere.org. Offering affordably priced live online courses through Zoom video, bringing content from Oasis centers across the country directly to you, in the comfort of your own home or anywhere!
Oasis Everywhere classes are entirely web-based but developed to provide the same interaction and intellectual stimulation that traditional in-person classrooms offer. Oasis has engaged older adults through in-person lifelong learning, health, and social connection programs for nearly 40 years. Live online courses provide a safe way to continue lifelong learning while social distancing, but also an opportunity for those who cannot attend in-person classes due to mobility, travel or scheduling constraints, to participate.
We are thrilled to reconnect with you and begin exploring a new level of learning through Oasis Everywhere, launching this June! Stay tuned for an email coming to you next month with instructions on registering for Oasis Everywhere classes.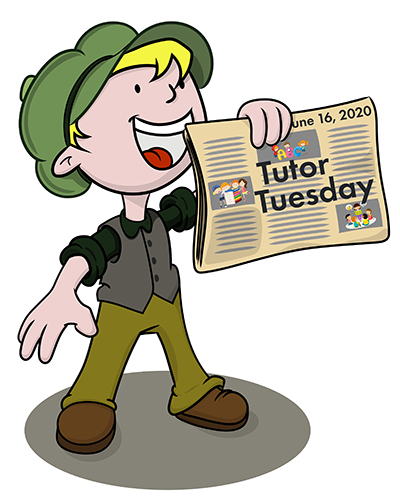 Tutor Tuesday Announcement
As we officially enter the summer season—we will be spreading out future editions of Tutor Tuesday just a bit.
Look for the next edition to hit your email on:
Tuesday, June 16th
Please complete the Oasis Tutoring survey and Enjoy your summer!
Oasis Tutoring Team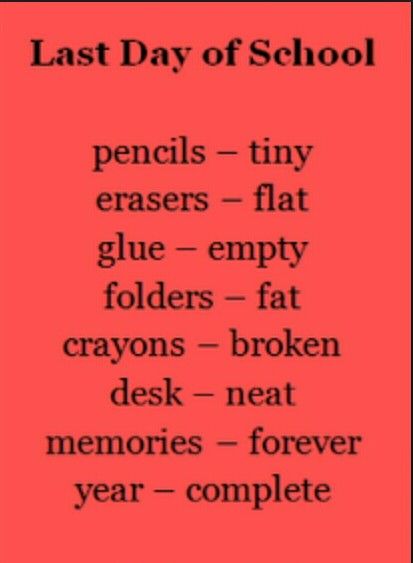 We want to hear from you!
What are your plans for this summer? What are you looking forward to? What books are you planning to read this summer?
Tell us all about it in the comments section below!