Find your tutoring opportunity
Oasis Intergenerational Tutoring is available in over fourteen states and in 76 School Districts. Please contact the coordinator in your area to learn more about how you can get involved in your community as an Oasis Tutor.
If you would like to learn more about how you can partner with Oasis to bring Intergenerational Tutoring to your school District, please contact Elizabeth Pawloski, National Director of Tutoring Partnerships and Expansion.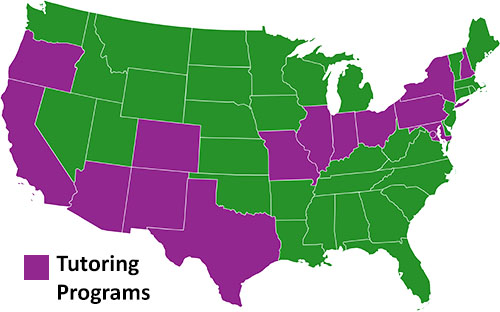 Wadsworth School District
Email Steven Brady, Principal, Isham Elementary, 330-335-1440
Akron Public Schools
Call Barbara Rickenbacker, 330-807-1444
Portland – Gresham-Barlow School District
Email Corey Sexton or call 503-665-3544
Pittsburgh Public, Wilkinsburgh, Woodland Hills, Duquesne School Districts and Environmental Charter School
Email Kathy Fear at Literacy Pittsburgh or call 412-393-7648