Welcome to the weekly Tutor Tuesday blog!
"One book, one pen, one child, and one teacher can change the world" – Malala Yousafzai
May 5th is National Teacher Day! We applaud teachers everywhere because they inspire learning and life-long achievement.
If you were asked to share a story about your favorite teacher or perhaps the teacher who was the most influential in your life, I believe you would have a great tale to share. In fact, if you are so inclined, please leave your story in the "Leave a Reply" section at the end of this blog!
Here's a fun video for students and teachers we thought you would enjoy titled "Kid President's Pep Talk to Students and Teachers."
Literacy Learning
In this week's Literacy Learning section, Lori Deubner, Oasis RSVP Coordinator, shares a video about using phonics with your Oasis tutoring student.
Phonics instruction, an essential tool for teaching reading, helps improve students' word recognition, spelling, and, ultimately, reading comprehension. It develops the relationship between sounds and the letters that represent those sounds. Phonics emphasize the skill of decoding new words by sounding them out and combining or "blending" the sound-spelling patterns. There are many new and innovative ways to teach phonetic concepts.
Book Section
So many books and time to read!  Here is short list of fun books about teachers and classroom experiences:
Thank you Mr. Falkner by Patricia Palacco
Junkyard Wonders by Patricia Palacco (Session Plan on Tutor Power)
Miss Brooks Loves Books (and I Don't) by Barbara Bottner
The Teacher from the Black Lagoon by Mike Thaler
The Best Teacher Ever by Mercer Mayer
Miss Nelson is Missing by James Marshall (chapter book)
Facilitator and Tutor Shout Out
It is often said that when you put good things out into the world, they come back to you threefold. There are few more perfect examples of this than what happened in the Ferguson-Florissant School District where a former educator turned Oasis tutor was reunited with a student she taught over 30 years ago. Their commitment to their community and passion for helping children learn led them full circle back to each other only this time they are working together to inspire a love of reading in children.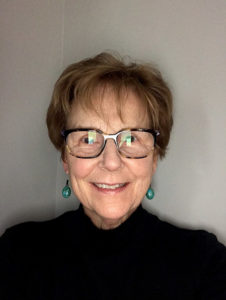 Becoming an Oasis tutor was an easy choice for Tonye,
"When I was a first-grade teacher, I had an Oasis tutor in my classroom for several years. I always thought it would be neat to do the same thing whenever I retired.  I retired in May of 2014. The rest is history. It's neat being able to go back to Central Elementary. A piece of my heart will always be there."
Al's love of his community prompted him to accept a position that would make him the facilitator for Oasis Tutoring,
"After teaching and coaching 1000's of students and athletes over the last 15 years I felt it was time to make a bigger impact on my community. Prior to becoming the Director of Family and Community Engagement, I'd done work in the community that highlighted engagement and overall development of youth. I love Oasis Tutoring because the volunteers are aware of the importance of helping and or teaching a child to read. The work that is being done is literally saving lives. Oasis Tutoring sessions allows the youth and tutors to build healthy intergenerational relationships while they give tutors the opportunity to devote quality attention to and have conversations with their students about their daily life."
At the first tutor meeting of the year, the two were reunited. Oddly enough, it was Al who recognized his former teacher. Tonye states,
"I do remember Albert Harrold and his beautiful eyes and smile that lights up a room.  When I attended the first Oasis meeting that he was facilitating, it didn't click that he was my Albert!  He was Mr. Harrold in my head that day.  I went up to him to introduce myself and he was the one who made the connection between the two of us.  We were both so surprised!  I can't tell you what year Albert was in my class, but he called me by my maiden name, and I've been married 32 years!"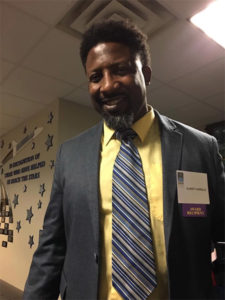 Al believed something else had a hand in their encounter,
"In seeing Ms. Hardin (Evers) my heart was (and still is) delighted that I've reconnected with one of my favorite teachers from my childhood. As I begin to try to process us meeting again, I can only believe it to be fate. Tonye's lifetime commitment to educating children was shown during her teaching career and is punctuated by her dedication to the Oasis Tutoring program."
Both seemed over-joyed to be working with each other again.
Tonye said this about being reunited with Albert in this capacity,
"When asked how I feel about Albert now being our Oasis facilitator, I get a little emotional.  I'm so proud of him and his accomplishments both professionally and personally.  He is a gentleman and good man.  I am humbled to have played a tiny part in his childhood."
Al seems to feel the same about working with his former educator,
"Someone said there was a special place in heaven for great teachers and I'm certain there is a place for her."
National Oasis Tutoring Survey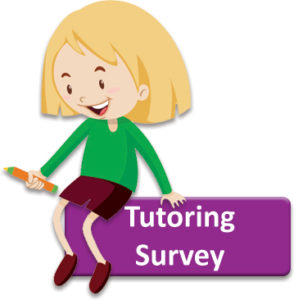 Oasis Tutoring asks all Tutors, Teachers, Principals/Building Liaisons and District Facilitators to participate in the annual Oasis tutoring survey. It is important as it provides Oasis feedback for improvement of the program and measurable data to report to funders. Thank you in advance for taking a moment to share this year's tutoring experiences prior to the Covid-19 break.
Helpful tips for taking the survey:
Taking the survey on a laptop or desktop computer is recommended instead of a mobile device or tablet.
After clicking on the link provided, click on the role you serve in the program ("Tutor").
You may receive other requests or reminders to take the survey, please only take it once.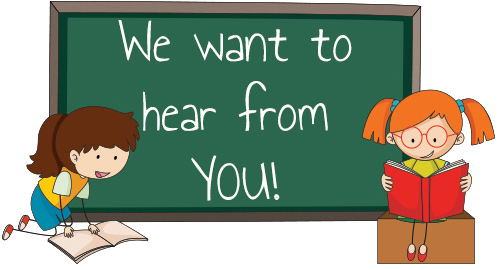 Share your feedback in the Comments section below!
Until next week!
Oasis Tutoring Team