Session plan for interest level: 3, 4, 5
Summary
What is historical fiction? Learn about Dr. George Washington Carver in this fictionalized story based on his life. In it Dr, Carver visits an elementary school and talks with students about gardening and plants.
Dr. George Washington Carver traveled the South enlightening people about plants and gardening as well as new uses for plants and waste products. This story introduces some of his teachings in a fun, well-illustrated story.
Details
Talk with your student about what they know about gardening and show them the packet of seeds. Ask the student what happens after the seeds are planted. Record the steps cited by the student. After reading the book together, discuss how Dr. Carver helped the students build the garden properly so that the plants would grow well.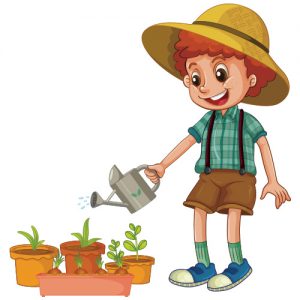 You must be logged in to view the downloadable content.